Welcome to Complete Eye Care
Your Optometrists in Belmont, N.C.
Serving Gastonia and surrounding towns in Gaston County, Charlotte, Lake Wylie and Clover, S.C.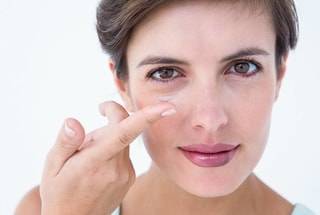 Keratoconus & Scleral Lens Specialists
The only practice in the Charlotte Metro area fitting scleral contacts with the Wave Design System to treat eye conditions such as Keratoconus, post corneal transplant surgery, severe dry eyes and other eye diseases.
EXCEPTIONAL ... EYE CARE
Our eye doctors specialize in Vision therapy, Myopia Control, and Hard to Fit Contact Lenses as well as providing comprehensive vision care with the latest technology.
EXCEPTIONAL DOCTORS
Our talented eye doctors; Dr. Vaher, Dr. Marcussen and Dr. Gesford, along with our staff, are committed to the highest quality of care and service.
EXCEPTIONAL OPTICAL
We offer a large selection of the latest designer frames, sunglasses and contact lenses.
Focus Your Attention On These Key Areas
What Our Patients Are Saying...
My vision was never very clear in my glasses due to keratoconus and LASIK surgery. Now with my scleral contacts, I have clear, sharp, comfortable vision....
Aug 18, 2017
Annette is a travel nurse from Gastonia, NC and came to Complete Eye Care in Belmont, NC for an eye exam.  Annette wore glasses and could only correct to 20/100- with her glasses.  She stated that she struggled to see while driving and could not drive at night at all...
Our Practice
Complete Eye Care is a full service eye and vision care provider, accepting scheduled appointments as well as eye emergencies. Patients come from Belmont, Gastonia and surrounding towns in Gaston County, as well as Charlotte, Lake Wylie and Clover, SC., simply because they know that they will receive the person attention and professional care they deserve and we provide. Our exceptional team is dedicated to keeping our patients comfortable and well-educated at all times. At Complete Eye Care, we make sure to explain every aspect of the eye exam and testing process and answer any questions our patients may have. We also offer financing options at Complete Eye Care and will work with most vision insurance providers to ensure quality eye health examinations and vision care for all of our patients.
Our Approach To Optometry
Our one-on-one approach to optometry makes our doctors and the staff at Complete Eye Care the chosen eye and vision care providers in the Belmont and surrounding area. Our Belmont optometrists offer many services including the following: comprehensive eye exams, contact lenses, designer glasses, glaucoma testing, and pre- and post-operative care. Visit our services page for an in-depth list of additional services.
Every patient receives personal attention, quality care, and a friendly professional experience. We pride ourselves in our exceptional team of eye doctors that are dedicated to continued growth in their education, allowing our patients access to the latest innovations in eye care.
Call us at 704-825-9002 or schedule an appointment online today.