COMPLETE EYE CARE: IMPROVING LIVES BEYOND 20/20
Complete Eye Care is a full service eye and vision care provider, accepting scheduled appointments as well as eye emergencies. Patients come from Belmont, Gastonia and surrounding towns in Gaston County, as well as Charlotte, Lake Wylie and Clover, SC., simply because they know that they will receive the person attention and professional care they deserve and we provide. Our exceptional team is dedicated to keeping our patients comfortable and well-educated at all times. At Complete Eye Care, we make sure to explain every aspect of the eye exam and testing process and answer any questions our patients may have. We also offer financing options at Complete Eye Care and will work with most vision insurance providers to ensure quality eye health examinations and vision care for all of our patients.
EXCEPTIONAL EYE CARE
Our eye doctors specialize in Vision therapy, Myopia Control, and Hard to Fit Contact Lenses.
EXCEPTIONAL DOCTORS
Our talented eye doctors and staff, are committed to the highest quality of care and service.
EXCEPTIONAL OPTICAL
We offer a large selection of the latest designer frames, sunglasses and contact lenses.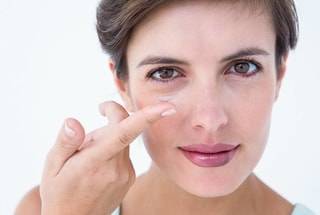 The only practice in the Charlotte Metro area fitting scleral contacts with the Wave Design System to treat eye conditions such as Keratoconus, post corneal transplant surgery, severe dry eyes and other eye diseases.
What Our Patients Are Saying...
Due to my diabetes, I am required to have eye exams every year. I have been a patient here for over 13 years!My four children grew up coming here as well. This eye exam was the best I have EVER experienced here! Donna, who is always smiling and friendly was actually the one who encouraged me to come back. She is a great greeter. Connie was very friendly and had a beautiful personality. She took her time and answered all my questions! I have never heard of care credit.I want her to help me from now on. Wendy bless her heart went above and beyond to help me. She has the patients of job. Dr. Ashe is a great addition to the practice!She is very efficient.
- Terri E.
Every staff member I worked with was very kind. Dr. Ashe was awesome. I can't wait to pick up my new glasses!
- Andi B.
Great service and great people like Conny who handles all of my families eye care needs.
- Genaro A.
I went into choose eye glasses today. I was starting to get discouraged when Conny started assisting me. Conny is so customer service driven with an added bonus of a courteous personality. Conny assisted me through every step of the process. What an outstanding representation of Complete Eye Care to have someone of Conny's caliber to assist customers. I felt so assured and confident in the decision making process. Now I will inform everyone what outstanding customer service I experienced and to be sure to ask for Conny. Conny is fantastic at her job!
- Stacy L.
Wonderful staff and customer service. Especially Conny. She is that special person who takes pride in her job, knows what she's doing, and make buying glasses fun! Highly recommend
- Darryl W.
the staff was very knowledgeable and very helpful made me feel right at home. will be back for my eye care
- david m.